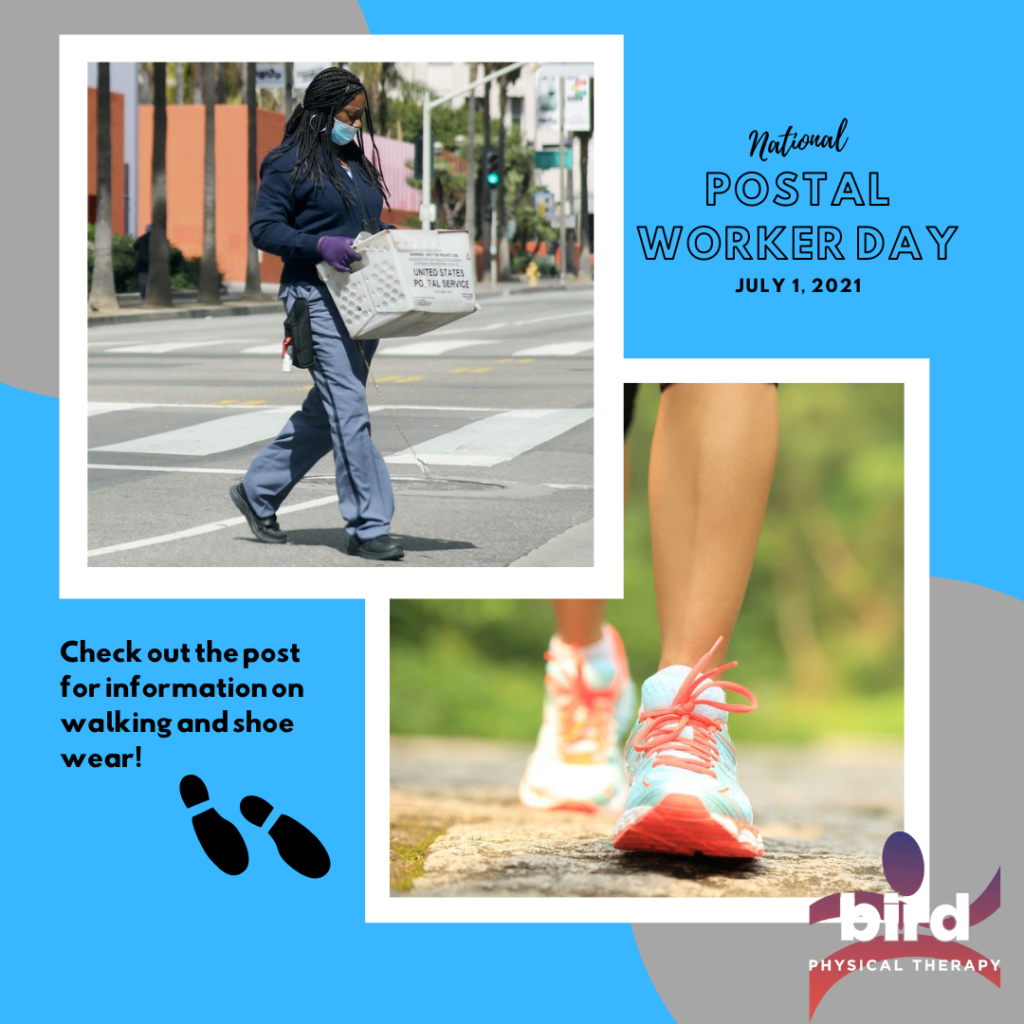 Today is National Postal Worker Day! For starters, thank you to all of the USPS, UPS, Fed-ex, Amazon, and local delivery workers who have carried us through the last year. Their hard work cannot be understated. Did you know? Some postal workers walk 10-12 miles a day? This works out to…
-60 miles in a 5 day work week
-192 miles in a 4 week month
-and 3.120 miles in a year!!
This doesn't include all of the stairs and package lifting. No wonder they all have amazing calf muscles!
This seems like a good time to remind everyone that the general recommendation for the life of a pair of walking shoes is 350-500 miles. This works out to about 8-9 months if you only walk 2 miles a day. Don't forget that although your foot health and strength comes first, your shoes provide an important support surface and uneven wear patterns can start to lead to issues over time.
Concerned about your shoe wear, walking mechanics, or pain while walking/running? Call us today at 785-331-0106
Finally- don't forget about the great #shoplocal options for walking, running, and athletic shoes here in Lawrence. Check out AdAstra Running, Gary Gribbles, Browns shoe fit, and Footprints Lawrence for great comfortable shoe wear.